Usedl jsem do kina. Nasadil si své velice oblíbené 3D brýle (těžký, opravdu těžký sarkasmus) a pohodlně se usadil do měkkého křesla. Anderson servíruje čtvrté pokračkování úspěšné ságy. Že ho to ještě baví…ba ne, beru zpět. Že na to ty lidi ještě baví koukat.
Hned na začátku se musím přiznat, že jsem hru nikdy v životě nehrál a ani ji něják detailně neznám. Předchozí díly jsou pro mě průměrnými bláboly, u kterých razím pravidlo "jednou a dost" a i přes velkou kritiku, jež se na mě bude valit (především od zapřísáhlých pařmenů) považuji třetí díl na 'poušti' za ten nejvydařenější.
Na "odvetu" jsem šel s tím, že se prostě na dvě hodinky odprostím od všech zbytečností, vypnu mozek a vychutnám si bezduchou střílečku. A dostal jsem to, co jsem očekával.
Anderson hned na začátku sice začne působivým prologem ve stylu 'slow-motion' a navíc "originálně" pozpátku, ale zbytku filmu tempo nevydrží a za úvodní sekvencí pomalu lape po dechu.
Choreografie bitek tělo na tělo je zajímavá a v tomto ohledu diváka určitě nezklamou. Bohužel hlavní chybou je scénář. Ano, chápu, že se jedná o adaptaci pouhé hry, ale jednoznačně by z děje šlo vytřískat více, než-li "zabij určitý počet mutantů a další dveře se otevřou".
Herci své repliky odříkávají bez zájmu takovým způsobem, že netušíte zda jsou naštvaní nebo mají zácpu. Jovovich je stále ve formě a za skolení od Michelle Rodriguez (btw. ve filmu umře snad 12x) by se nemusel stydět ani samotný Stallone, bohužel na druhou stranu nikdy nebyla méně sexy. Z mužských protagonistů utkví v paměti sympatický Barry, jež mě potěšil odkazem na trojku (doutník).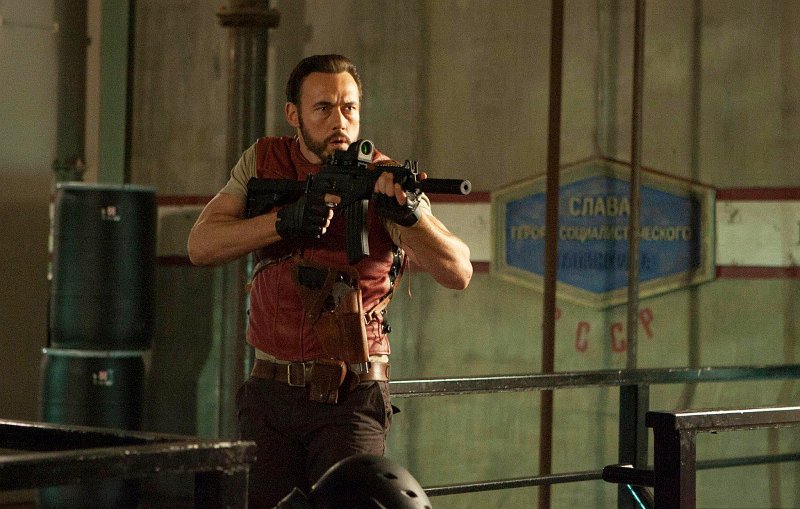 Anderson režii zvládá, charaktery jsou celkem dobře vykresleny, ale logické chyby pořád bijí do očí. Všichni známe, jak se v akčních snímcích z normálních aut stanou rázem tanky prorážející veškeré sloupy a lavičky a tím pádem jsme ochotni lecos tolerovat, ale co je moc je příliš. Navíc znova žasnu nad myslí člověka, který přilepí svou zbraň nepříteli těsně na záda namísto toho, aby na něj mířil z bezpečné vzdálenosti.
Lekačky fungují a i když jste připraveni, tak sebou trhnete. Prachy jsou na filmu znát a efekty dojem jen podtrhávají (CGI rules). Nevěřil bych, že to řeknu, ale 3D je až moc využité. Je přehledné a jasné, alepořád na Vás něco lítá (viz. předchozí díl nebo třetí Zahulíme, uvidíme).
P.S.: Byl jsem v kině s kamarádkou, jež na hrách vyrůstalaa odešla stejně zklamaná jako já. Já to na rozdíl od ní, ale čekal.
Hodnocení : 35%
Líbí se ti tento článek? Přidej ho na